Buenos Aires by Night Tour (Local food dinner + Guided stroll + Sightseeing with driver)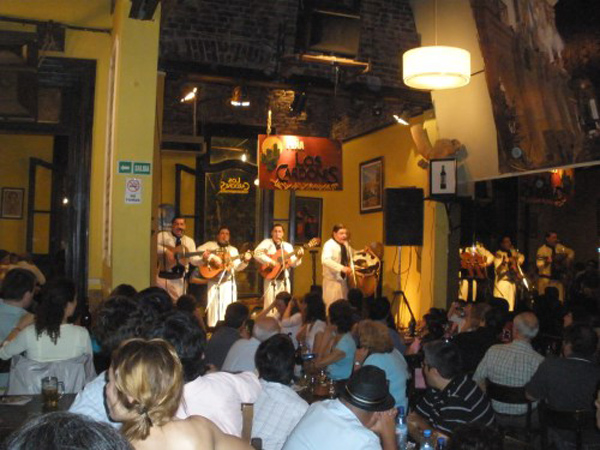 Amazing food: Locro, Carbonada, Salads, Empanadas and much more deliciousness...
All year long, there are crowds of all ages going out after dark in Buenos Aires for a bite and a stroll, like you'll see in no other city!






Description: This is a fun, guided night tour (in English) showing how we live here, and includes a truly outstanding Argentinian dinner with all main local foods sampled: Locro, Carbonada, Empanadas, etc. (wine and beef are optional) and a traditional night-cap or tea or ice cream much later at some different 'cool' place—like we always do here. In between, we will walk-the-dinner-off while we visit some of the many fun, safe and charming night districts like Las Caņitas, Palermo SOHO, Puerto Madero, San Telmo, Reconquista, La Placita, etc. (each night is different as we choose the most suitable circuit for each day). Don't be surprised to see people all ages going out late at night (Argentine families often go out late at night with their young ones). There are very few cities in the world with so many fun things to do at night as ours. Dont miss this experience!! This is one you'll tell your friends about.

This tour was specifically designed by our guides for both the novel occasional tourist and also the savvy business traveler: Your guide will tailor this walk to your preferences as you go and along the night you will also learn from your guide about our peculiar culture and habits and about the places you'll visit. Transportation in the form of a private car and driver is included in this tour, as Buenos Aires is huge and many fun-at-night neighbourhoods are quite far apart All transportation, drinks and delicious food are included—except beef & alcohol (which are optional).



When: 7:30 pm daily 365 days/year, rain or shine (this tour is only available by booking ahead through our 'Booking' menu entry above)



Duration: 4 hours (7:30pm to 11:30pm. Soon after we start (and early by local standards) we will stop for dinner 'a la carte' (you choose) at some unforgettable typical-Argentine-food place of our choice (cost is included--we pay). We choose different restaurants each day (you can join every night if you wish!!), and we will advise you on the foods to choose and their history (vegeterian options are always available). Excellent drinks and beer are included but wine and beef are not and are optionally available (on you: we advise, you choose, you pay).



Price: US$187 p/p *** Minimum 2 people (or ask) ***



Discounts: n/a



Meet: Night tours can begin with your guide meeting you 7pm in your downtown hotel lobby, but unless otherwise specified, these tours meet 7:30pm at the downtown corner of Santa Fe Av. and Callao Av., inside Filippo cafe. Look for our guides, wearing 'BA-Walking-Tours' vests, badges, shirts or baseball caps. See map here.



Note: Please note this is not a tour about drinking (though drinks are OK). Booze is not a cultural mainstay here: Going out at night, walking around, cafe & restaurant hopping, people-watching, enjoying outstanding food and ending the night with some treat (much later and somewhere else) are!



Some key sights:
Barrio Norte area genuine local food experience
San Telmo, old & bohemian
Recoleta quarter traditional elegance by night
Corrientes Av. (theatre row) by night
Reconquista food-bar row by night

Las Canitas (delights by the Polo field)
Palermo Hollywood quarter
Palermo Soho walk
La Placita downtown (restaurant & theatre area) by night
Puerto Madero, new & fancy ...and much, much more!!